Welcome to Day 2 of our Five for Five campaign for World AIDS Day - a chance to give $5 a day for 5 days - each day funding a different project serving orphans living with HIV!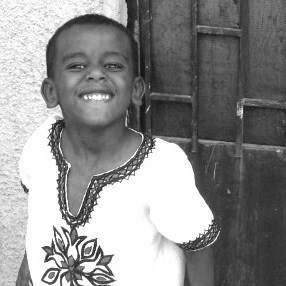 Today's project is "AHOPE for Children" in Ethiopia. AHOPE Ethiopia provides two children's homes exclusively for the care of children infected with HIV, with a capacity of about 100 children total. The Child Development Center is a community outreach program that provides services essential to enable a destitute extended family to keep its orphaned children at home. The first Child Development Center was opened in September of 2007 in an impoverished neighborhood of Addis Ababa. It has the capacity to assist 100 children and their guardians and is designed as a model that is suitable for replication in other needy areas as funding allows.

All "5 for 5" donations received today (December 2) will be designated toward AHOPE's Child Development Center - enabling extended families and communities to keep their orphaned children at home.